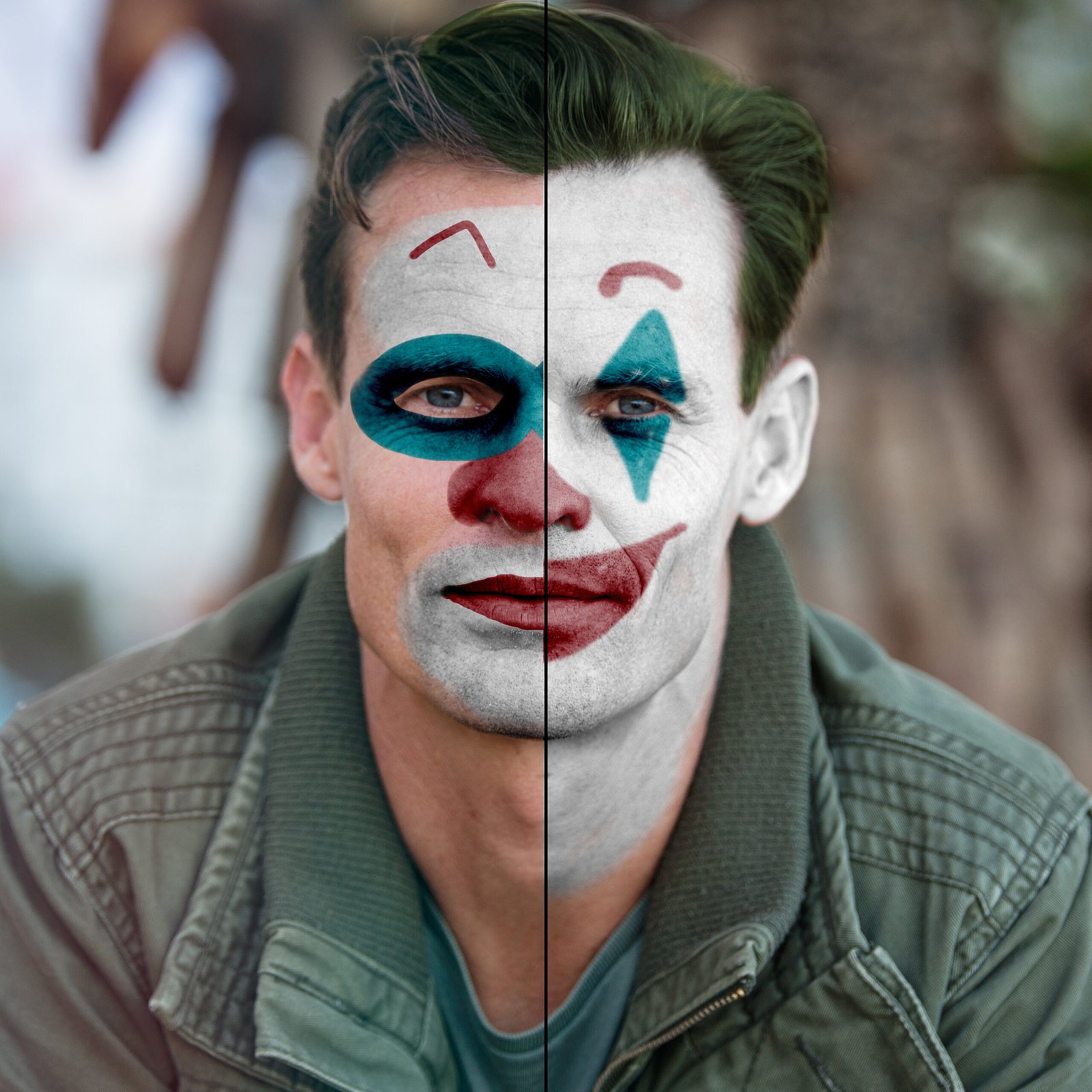 Transform your portrait into the iconic and sinister Joaquin Phoenix version of the Joker with our complimentary Photoshop action. This powerful tool will apply a specific set of effects and filters to your photo, meticulously replicating the makeup, scars, and overall appearance of the infamous character from the 2019 movie. You can now embrace your inner Joker and showcase your artistic flair with ease.
Moreover, the versatility of this action allows you to create a unique look that represents your personality and style. You can customize your face paint to your heart's content and experiment with different color combinations, intensities, and textures. Whether you want to go for a subtle or bold approach, this freebie Photoshop action has got you covered.
In addition, this action is user-friendly, and you don't need any prior experience in photo editing to use it. With just a few clicks, you can transform your portrait into a masterpiece that showcases your creativity and imagination.
Don't wait any longer to unleash your inner Joker and impress your friends and followers with your stunning creations. Download our complimentary Photoshop action today and take the first step towards becoming a photo editing pro.
Please enter $0 to download for free, or contribute any amount to support the author.
Download via
---
---